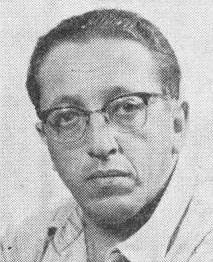 Yonah David was born on the thirteenth of August 5679, September 8, 1919 in Iasi, Romania. He received a traditional Jewish religious education at a yeshiva then attended the University of Bucharest.
He immigrated to Israel in 1949 and completed his studies at the Hebrew University in Jerusalem (1963). He taught in Jerusalem and at Tel - Aviv, and at the Machon during all these years.
He began writing in Yiddish and Romanian. After immigrating to Israel he published poems and articles in Hebrew as well as translations. Professor Jonah David died in April 2009...