14th May 2013
Shalom Bogrei Machon,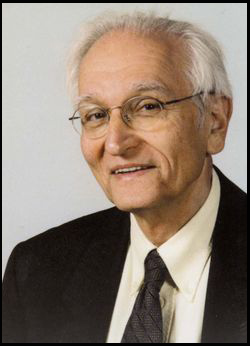 A bit of sad news. For those of you who may remember or know the name, one of the most illustrious early teachers at the Machon, though I never personally had him as a teacher, was Mike Rosenak. Professor Rosenak z"l was laid to rest just a few hours ago, after falling and breaking his hip. It was a huge and emotional funeral, despite it being Erev Hag Shavu'ot.
The feeling here in circles of Jewish Education is one of great loss and consensus that he was one of the very greatest, if not the greatest of Jewish educators of the 20th century. How unusual is it for a man to have received an honorart doctorate from the Hebrew University of Jerusalem, the Jewish Theological Seminar and the Yeshiva University?
But the reason I thought of telling you this is because at the funeral, his son Avinoam, also a doctor of Jewish Thought at the Hebrew University, said that with all his father's achievements, the books he wrote, and the institutions he served, all his llife "הוא התגעגע למסדרונות של המכון למדריכי חו"ל" - "he missed the hallways of the Machon L'Madrichei Hutz L'Aretz".
Victor Hoffman, Machzor Kaf-Hey (25) - 1959
I came to Israel as a young unworldly Australian somewhat overwhelmed by the sophistication of my fellow machonicim from the northern hemisphere. Mike helped me deal with that.
Mike Rosenak's teachings and especially his focus on critical thinking have stayed with me all my life.
I picture him so clearly in that upstairs classroom, arms crossed in front of him wreathed in cigarette fumes, the cigarette lightly clasped in his long fingers and all of us arguing vehemently over some idea with which he had challenged us. It is pleasing to learn he had enjoyed teaching us as much as his students had enjoyed the learning.
All of his students were enriched by having him as a teacher.
Andrea Schoenheimer, Machzor Mem-Gimel (43) - 1968