Welcome to the Bogrei Machon database
Below you will find a table with all the Machzorim listed.
Each Machzor is administered by your machzor and not by the Vaad Bogrim.
You have a column where you can post notices to your machzor blog or link to your own machzor's website.
The Forum is a link - some machzorim already have a forum going either through Googlegroups, Yahoo groups or Facebook, blog or whatever.
It is simply a link to your site.
You will need a password to enter of course. There you have your machzor information.

There is a column with a link to every machzor database.
You need your username and password to enter. If your email address is already in the database, all you have to do click on Forgot Password. Then enter your email address and you will receive your username and password by return email.
If your email address is not in our database you have to send it to your Machzor administrator or Yehuda, Ran or Emanuel so that they can enter it into the database. CHANGE YOUR USER NAME AND PASSWORD AFTER YOUR FIRST ENTRY. This entry is to your machzor only.
If you want to find other bogrei Machon not on your machzor click on Find Your Friends.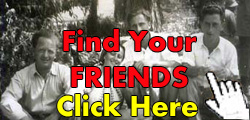 Update your own profile complete with present name. addresses, photos, biography etc.

If your email address is not on our database contact the administrator and will enter your email address so that then you can find your username and password.
Finally the last column below is the name/s of your administrator/s and a link to his/her email address.
We would appreciate your comments. If your machzor does not have an adminsitrator yet, if the administrator wants out or you want to add someone else as administrator, that will have to be done through Yehuda Guy or Ran or Emanuel.
Remember this is our website, run by Bogrei Machon for Bogrei Machon!
We hope that this web site will help Bogrei Machon keep in contact with each other, will keep the memory of that impressionable part of our lives with us through the years to come and will help us keep in contact with the Machon as it is today.
Main events of your machzor we shall try to post on the "News" page.

For photographs of your machzor click here (Gallery)
We hope that you enjoy using it.
Vaad bogrei hamachon
---
The Bogrei Machon database